New York
Open Positions:
President and Executive Board
info@hbasonline.org
@hbas_nyc (inactive)
One of the original founding chapters for the Harvard Black Alumni Society, the New York City Chapter is rooted in the history of the organization. It has one of the largest concentrations of black alumni in the world and serves as a community for alumni to recharge, reconnect, and reforge bonds with one another. Our events are focused on both Membership and Community to allow us to both affiliate with one another and to empower the community around us.
New York City - Chapter Updates:
[HCNY] President Obama Portrait Unveiling + HBAS-NY Holiday Drinks, December 6 @ 6:30pm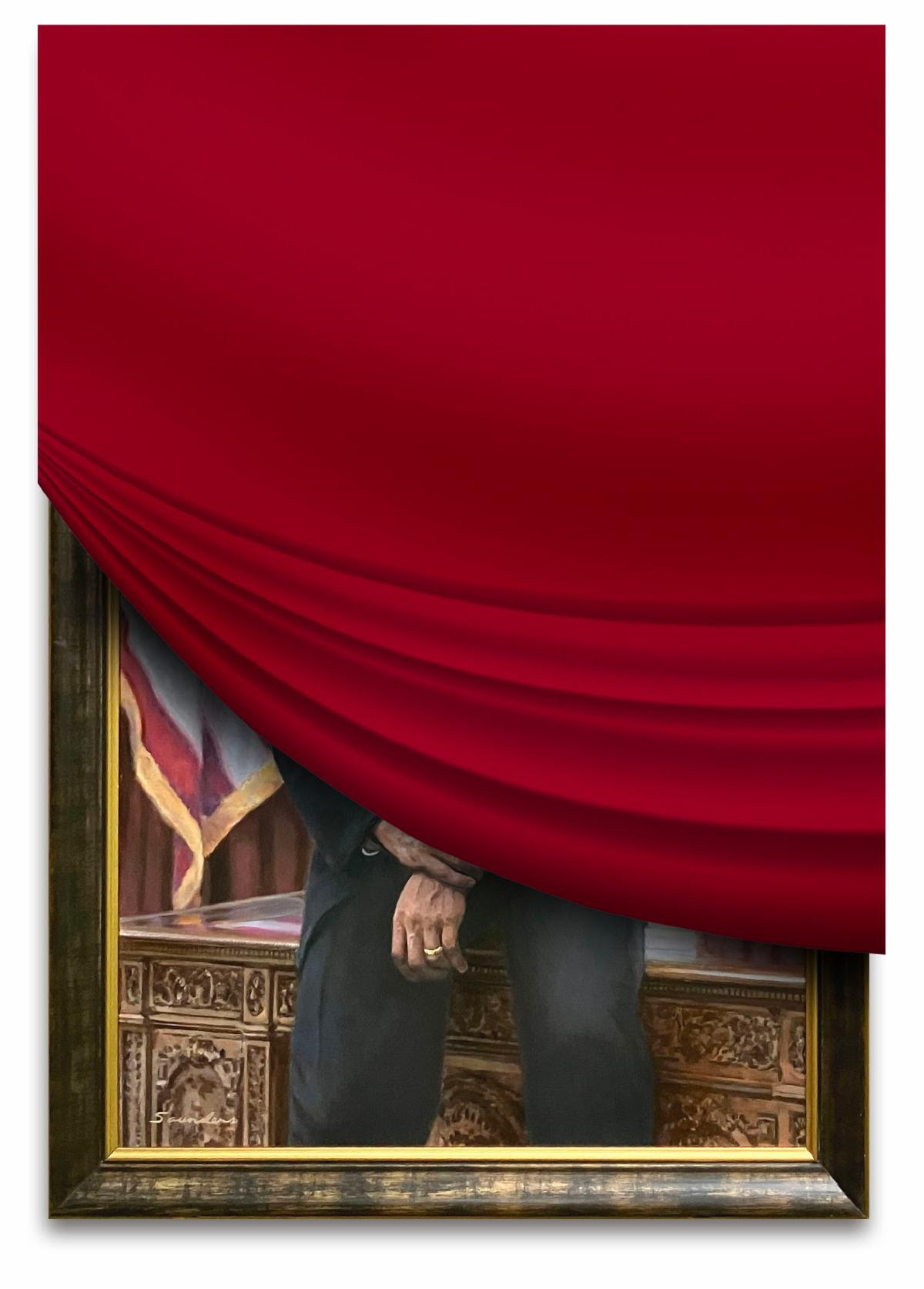 Past HBAS NYC Events

HBAS NY Connects: Black History Month Virtual Game Night
On Friday February 26th at 7pm ET, Join fellow members of the Harvard Black Alumni Society for the first of our 'HBAS NY Connects' Series!! It will be a great time to get to know each other while learning more about Black History with some friendly competition.
Bring drinks and snacks and join us on Zoom!
--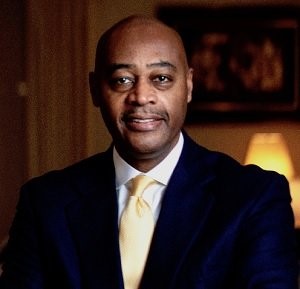 A Conversation with Ray McGuire moderated by Michel Martin
Co-sponsored with HBSAAA and ClassACT HR79 Club
Note: This event is a conversation to feature an alumnus running for public office. It is neither a campaign event nor a fundraiser. HBAS does not endorse political candidates or movements, but considers it a matter of public interest to hear from and feature alumni running for or holding public office.
Please join us Tuesday, February 22nd at 6pm ET for a conversation with Ray McGuire (and HBS/HLS 84), moderated by NPR's Michel Martin, HR80, and learn about Ray's life so far and why he's running for "the second toughest job in America."
Our conversation will focus on Ray's journey through Harvard and its impact on his career. Along with looking back at his career highlights, we'll explore the personal reflections that led him to decide to enter public service and run for mayor. Award-winning journalist and weekend host of NPR's All Things Considered Michel Martin will guide us through this discussion, which will include a Q&A with attendees.
2021 Member Drive!!
A consistent theme at events has been, "Wow - I had no idea this group was in New York!"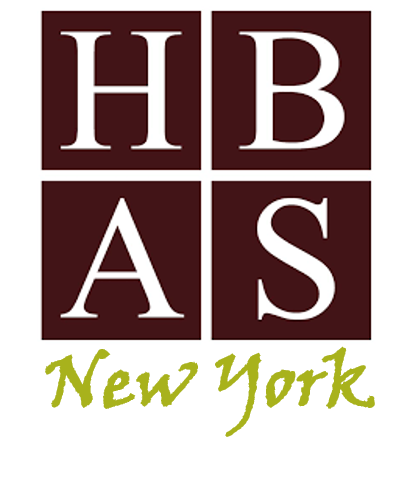 We want to change that but need your help!
Please help us by inviting and encouraging your friends and family members who are Harvard Alumni or Partners to sign up on the email list here or follow us on Facebook or Instagram.
We send a monthly newsletter, but also update me

mbers more frequently on Facebook and Instagram. Many exciting things coming up and we want to reach every Harvard Alum in the NY / Tri-State area!
Past Chapter Events
HBASNY Annual Holiday Soiree
The Alumni Chapter shared a wonderful evening celebrating the year during our annual holiday event! The music, food, and fellowship were enjoyed by all and over 50 toys were collected and donated to Toys for Tots.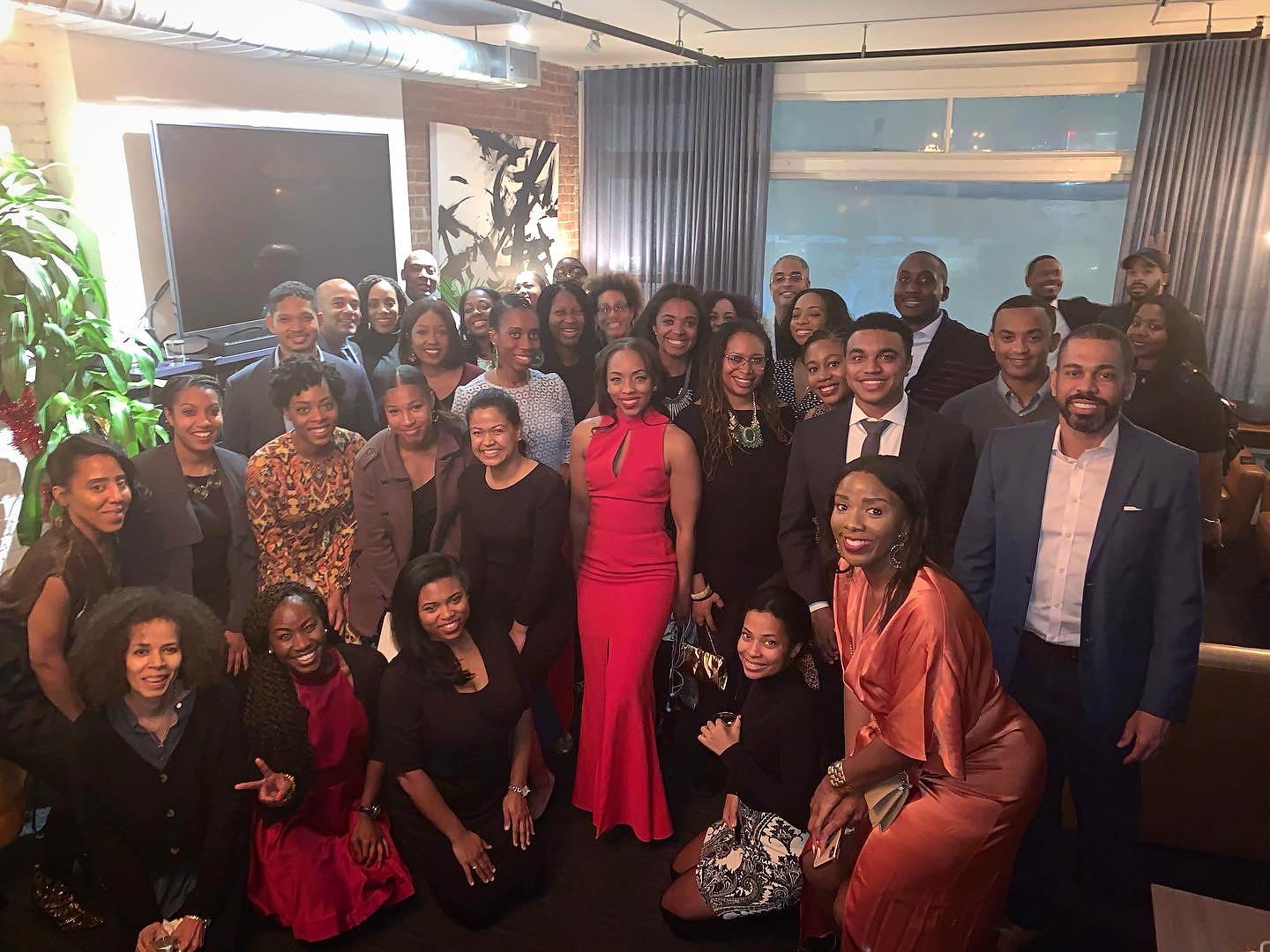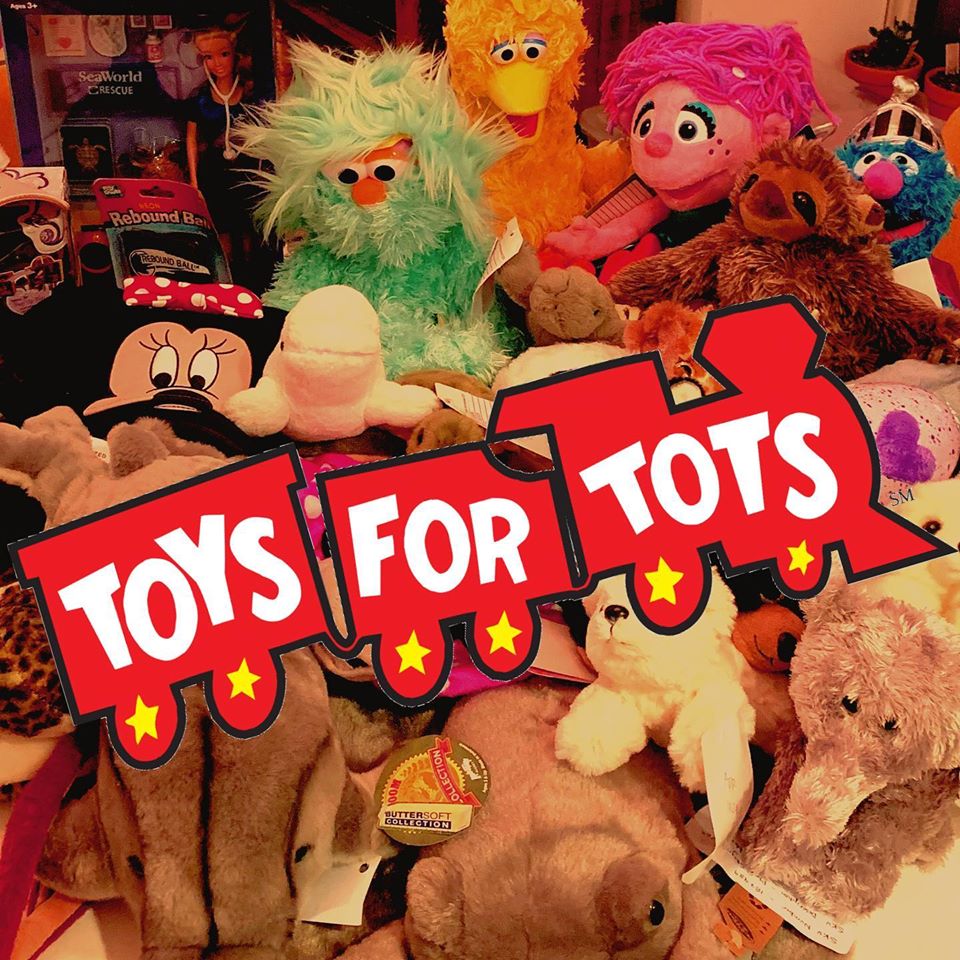 NYC Chapter Alumni sharing holiday cheer together
Thank you and Happy New Year to everyone who joined!
Black Ivy Homecoming - Harvard vs. Howard
On Saturday October 5th, members of HBAS NY joined the Harvard Black Graduate Student Association for the Inaugural Black Ivy Homecoming Tailgate and Game at the Harvard Stadium in Cambridge, MA. Though our Harvard team took home the victory 62-17, the Howard team took home the W for Halftime!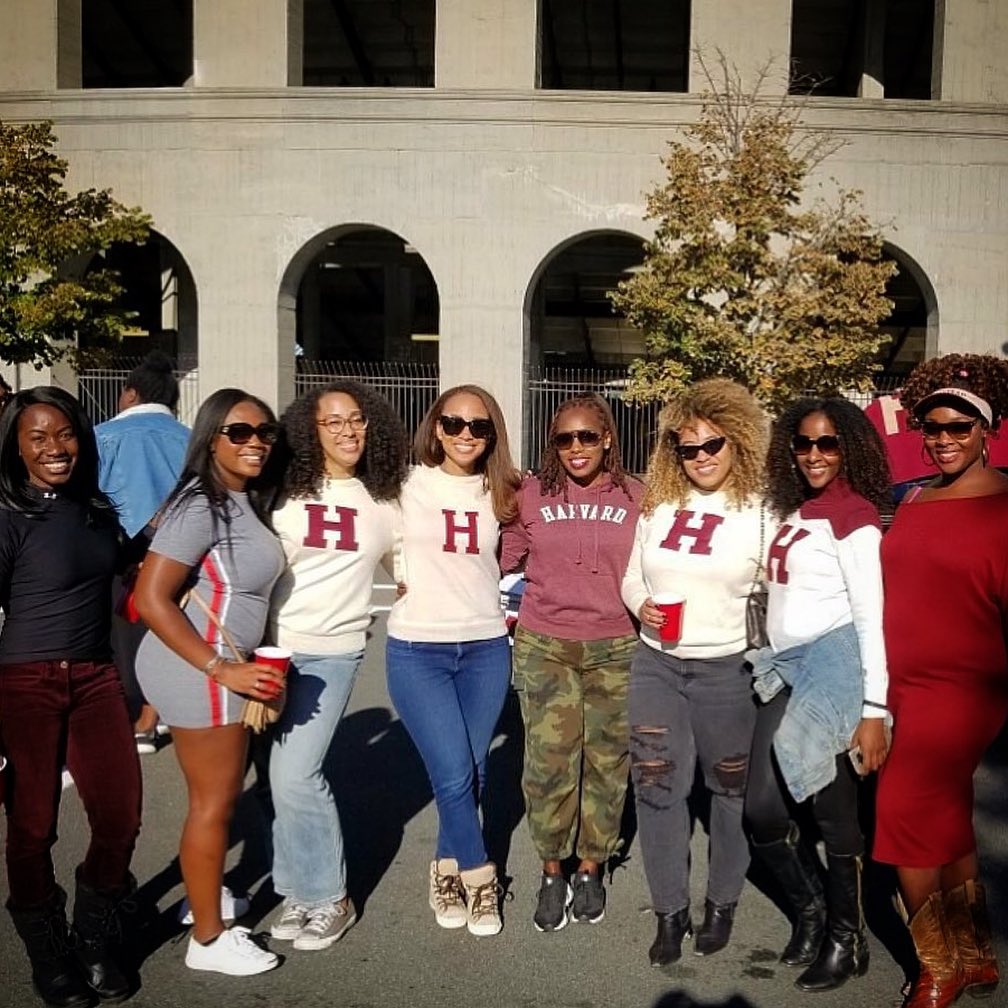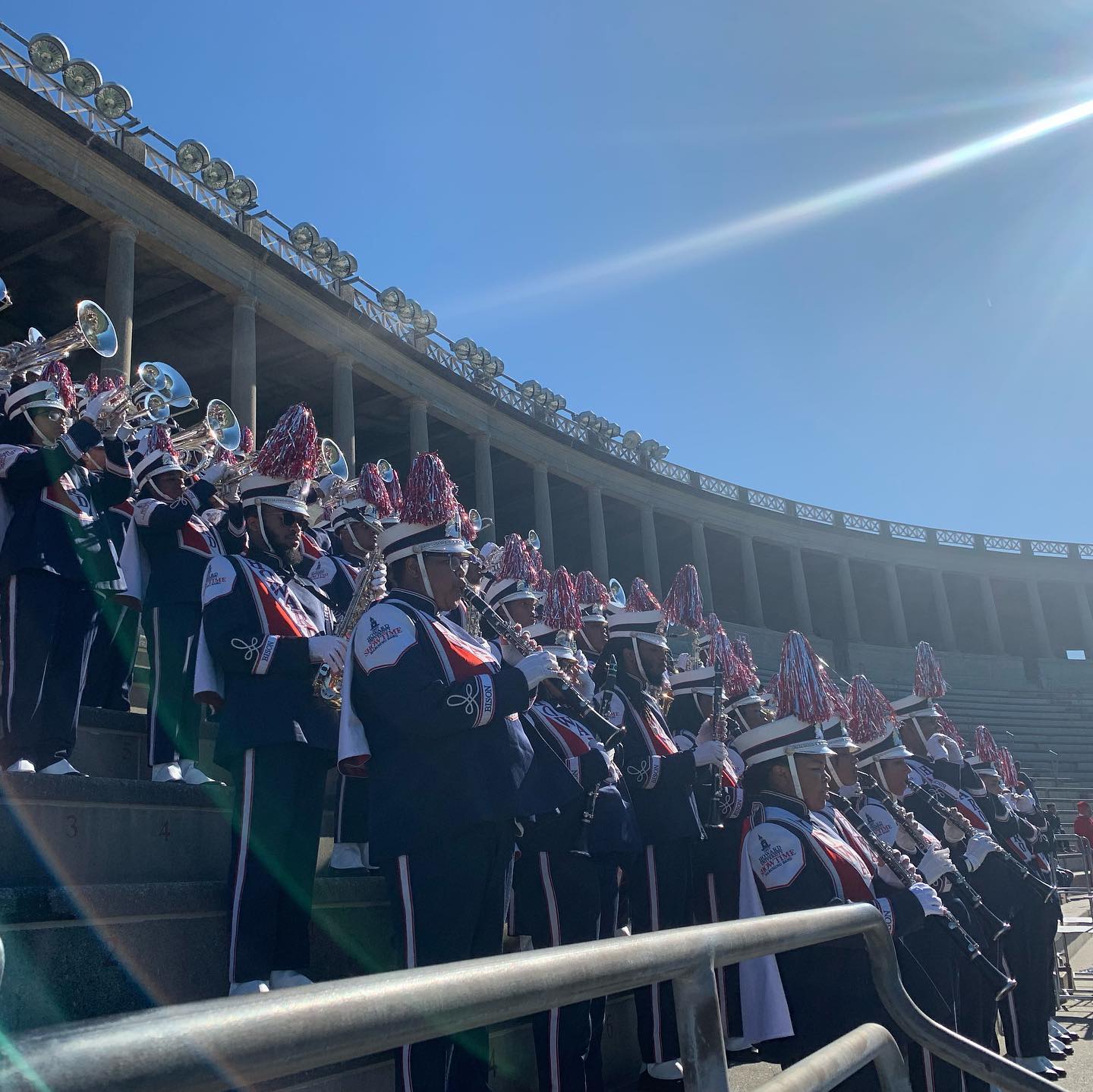 NYC Chapter Alumni at Black Ivy Homecoming
Thank you to the BGSA for the fantastic planning as well as to all the alumni who took the roadtrip up for the day!
2019 NYC Friends & Family Summer BBQ
We had a wonderful time in Clinton Cove of NYC's Hudson River Park! Over 100 alumni came out throughout the afternoon to share in hotdogs, lemonade, and making new memories together.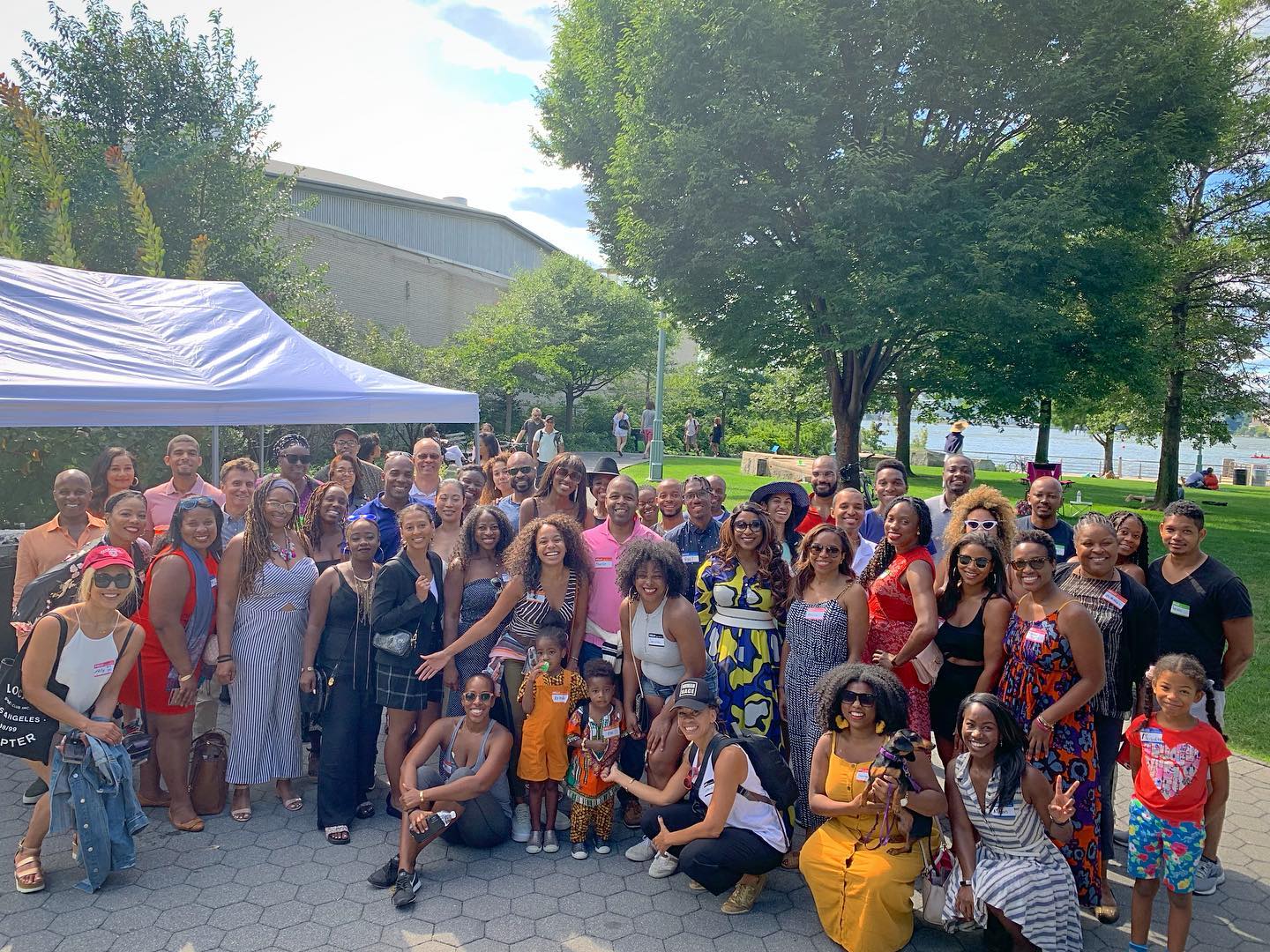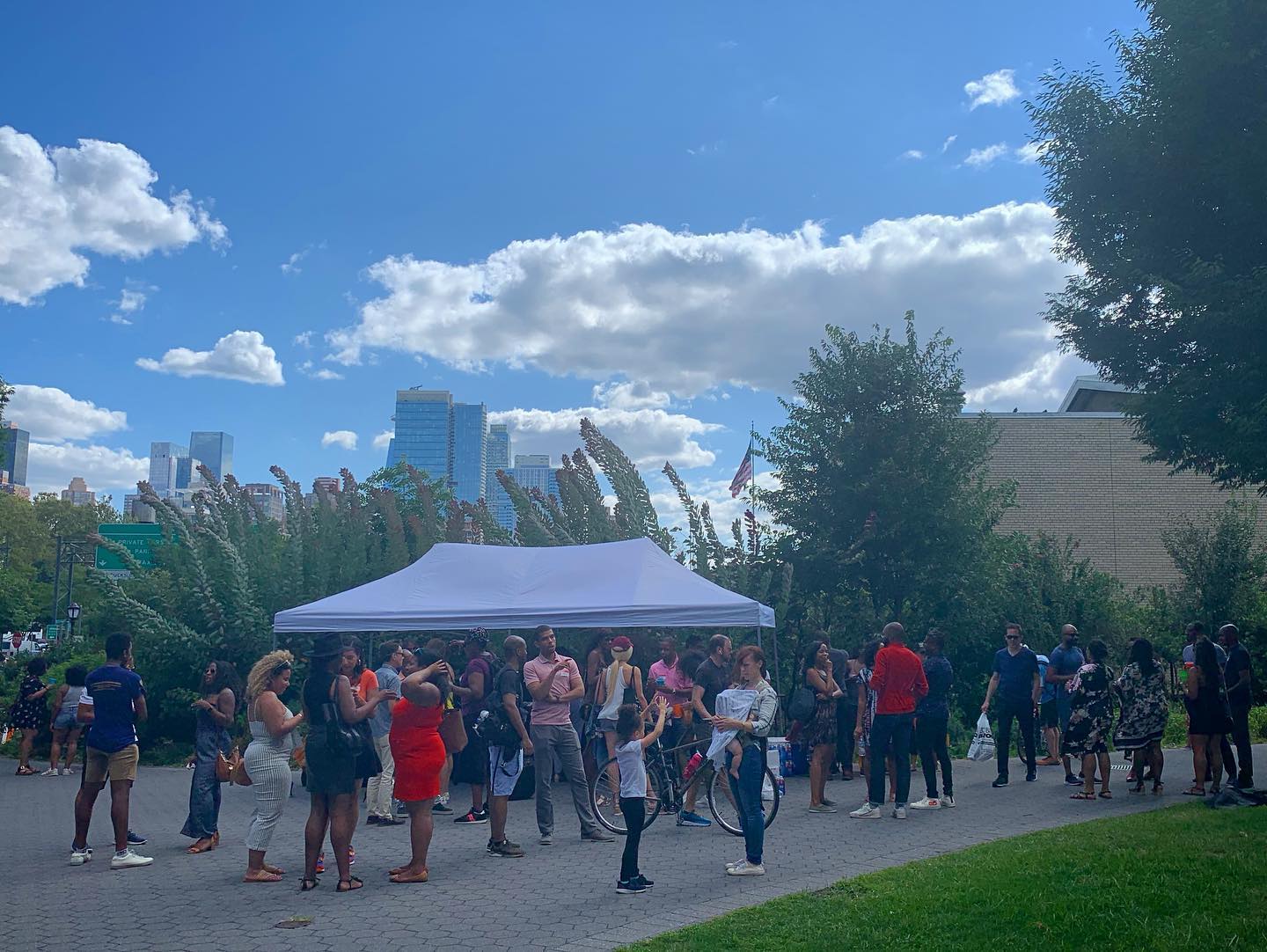 NYC Chapter Alumni at Friends & Family BBQ​
Thank you to everyone who came out to make the event great - We are excited for the programming coming up this Fall and Winter for our New York City Alumni Members!
Opportunities to Get Involved
The NYC Chapter has had a wonderful history of dedicated members and looks forward to welcoming new members with fresh perspectives.
2021 Executive Committee Opportunities
We are changing the leadership format of HBAS NY to allow for more creative freedom for our members to be involved. If you would like to volunteer to be a part of the Executive Committee during 2021, please email hbasny@gmail.com indicating your interest.
Executive Committee Requirements
Participate in monthly leadership calls

Plan & host at least one event per year

Attend at least 2 events per year
We look forward to introducing executive team member to you throughout 2021!
Stay Connected HBAS NYC
Do you have news you'd like to share - Birthday, wedding announcements, new businesses or accomplishments? If so, we'd love to share them in our monthly NY Chapter Newsletter. Please submit any news you'd like to share to hbasny@gmail.com by the 15th of each month to be included in the upcoming newsletter.
Want to stay connected, see photos of fellow alumni, and hear about upcoming NYC chapter events? Then follow us on Facebook, our new Instagram account or visit us here!
—
Please check back often for more updates on the New York City Chapter - We look forward to seeing you at an event in the near future!