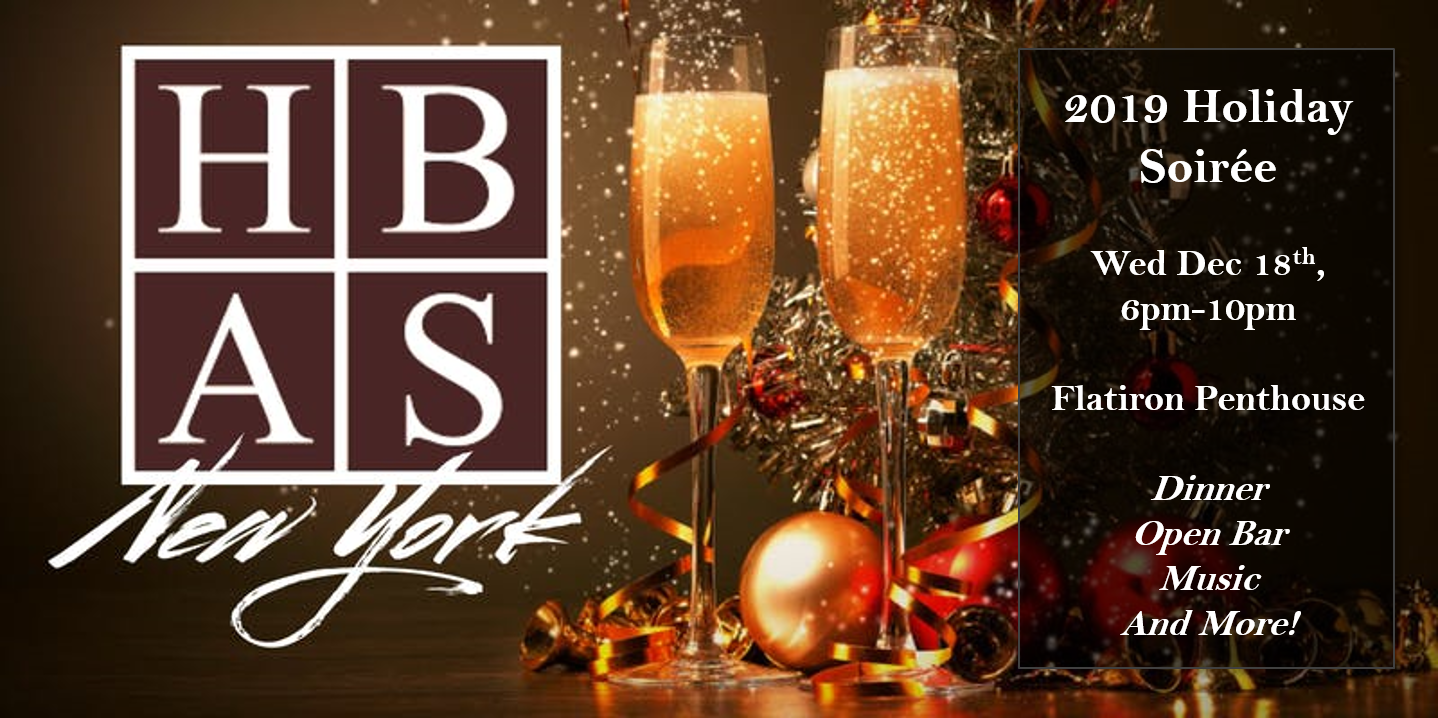 HBAS-NYC 2019 Holiday Soirée
Join us for our annual holiday affair!
Wednesday December 18th, 2019
6:00 pm - 10:00 pm
Music • Dinner • Open Bar • And More!
Note: This year's event will support Toys for Tots. We will be collecting unwrapped toys throughout the evening to support this organization, so please feel free to bring something as you feel led.