Celebrating Black History Month with
Desiree Rogers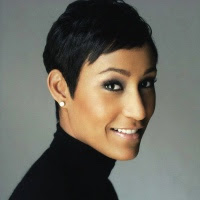 Join HBAS, HBAS Chicago, and the Harvard Club of Chicago for a special Black History Month event featuring American businesswoman, former White House Social Secretary for President Barack Obama's office and former chief executive officer of Johnson Publishing Company Desiree Rogers. She will be speaking about her entrepreneurship and her esteemed career.
Date: Feb. 22, 2022
Time: 7pm ET/6pm CT/4pm PT
Location: Zoom. Register for to receive an e-mail with the link.
Bio
Desiree has over 25 years' experience building brands in a variety of industries. Her leadership focuses on identifying opportunities, building strong teams, and driving results. She is currently the CEO and co-owner of Black Opal, a masstiage beauty company sold at Walmart, ULTA, CVS, Target and Rite Aid focused on people of color. She and her business partner, Cheryl Mayberry McKissack recently launched iconic prestiage beauty brand, Fashion Fair Cosmetics in Sephora.
Both brands have been in the marketplace for over 75 years with the goal of providing high quality makeup and skincare options for darker skin tones. Rogers leads the overall strategy for both brands including distribution, product development and marketing. The brands have been featured in Vogue, WWD, The Cut, and Allure. Fashion Fair recently launched the FF/Spelman Scholarship in conjunction with Spelman College.
She is the former chair of Choose Chicago, the tourism bureau where she spearheaded the transition of the agency to a digital marketing powerhouse resulting in an all-time record of over 57M visitors. Under her leadership, Chicago welcomed world class events including the NFL Draft, The James Beard Awards and the All-Star game.
From 2010 to 2016, as the CEO of Johnson Publishing Company, she and her team transformed the Ebony and Jet brands through editorial and digital redesigns including securing 2M unique visitors to Ebony.com as well as launching experiential extensions such as the Ebony Power 100, resulting in a sale of the media assets.
As the first Social Secretary for President Obama, she spearheaded the execution of the "People's House" vision into a reality relying on building national partnerships with corporations, non-for-profits, the entertainment industry, fashion designers, and the arts creating a fresh view of how the White House represented American culture. She and her team oversaw 350 events in 15 months.
Prior to these roles, she held senior positions at Allstate and Peoples Energy where she was the President of the $2B gas utility.
In 2019, Desiree launched, One Brown Girl, LLC., a limited partnership that invests in businesses focused on the African American community.
She continues to serve on several corporate boards including MDC Partners and Inspired Entertainment, LLC. In addition, Ms. Rogers serves on the non-for-profit boards of DonorsChoose and The Northwestern Foundation.
She is a graduate of Wellesley College and the Harvard Business School.
When:
7:00PM - 8:00PM Tue 22 Feb 2022, Eastern timezone

Virtual Event Instructions: