President Barack Obama L '91 Portrait Unveiling + Hbas-ny hOLIDAY DRINKS

WEDNESDAY, DECEMBER 6
6:30 pm – 7:30 pm
Harvard Club of New York
In-Person & Live Streamed!
Registration Required

Join us for a very special event as we welcome Harvard Professor Annette Gordon-Reed L'84, former U.S. Secretary of Homeland Security Jeh Johnson, and John King '96, Barack Obama's Secretary of Education, Chancellor of SUNY and Harvard Overseer for an engaging discussion about the legacy of Barack Obama L'91. Following the talk will be the much-anticipated unveiling of the portrait commissioned by the Club of the forty-fourth President of the United States. Also hear from the artist who painted the portrait.
Moderated by Lewis P. Jones III '74.

After the unveiling, enjoy holiday drinks with HBAS-NY at HCNY. HCNY membership encouraged, but not required for HBAS members.

Hosted by the Harvard Club House Committee
Co-Sponsored by the Harvard Black Alumni Society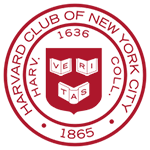 IN-PERSON TICKETS SOLD OUT, EVENT WILL BE LIVESTREAMED!
Click HERE for the Livestream!
Passcode: 810770



MagnetWidget::Event Dashboard